Hiring: Executive Director
Organization: Future Majority
Location: Toronto ON (open to Vancouver, Montreal or Ottawa for the right candidate)
Application: Rolling until filled
Compensation: $90,000 – $110,000 + benefits
Contract duration: 24 months
Application: Submit a cover letter and resume here.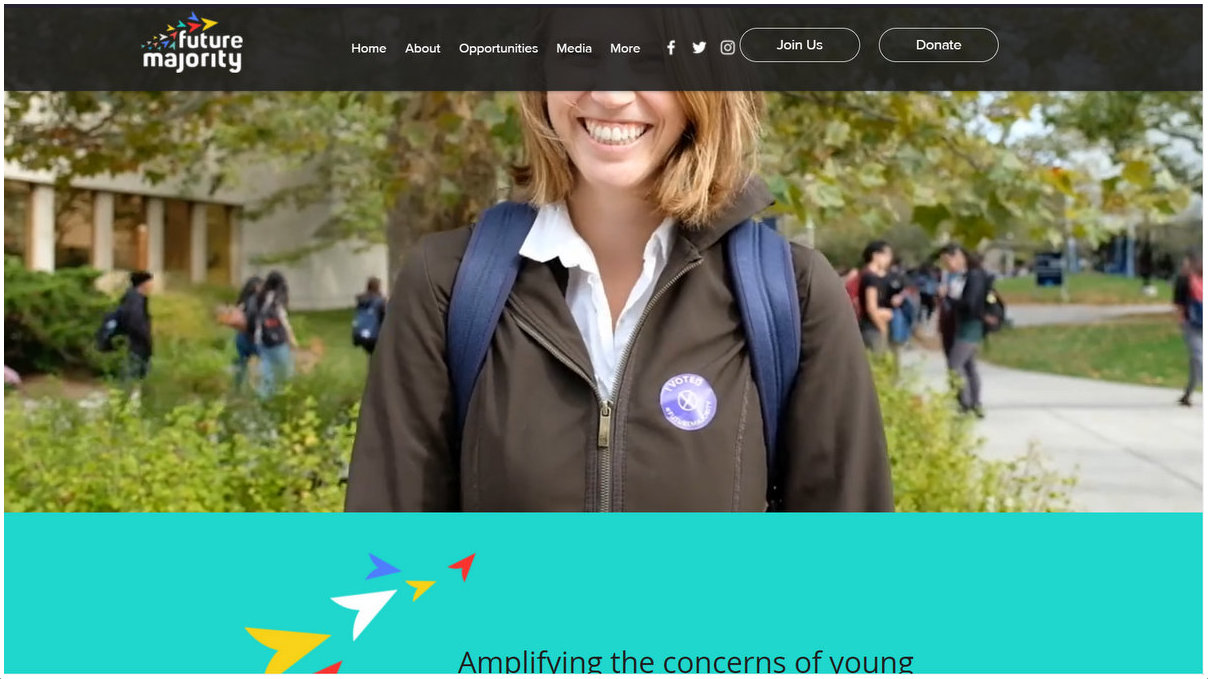 Executive Director
Future Majority is looking for an experienced leader capable of developing programs to elevate our organization's messages in the national and regional media, and representing our organization in the media, with partners and funders. Reporting to the President, and working closely with the Managing Director, the Executive Director will lead Future Majority's communications (traditional media, social media, digital presence) and fundraising efforts (grassroots / event, and major donor fundraising efforts).
Our ideal candidate has 8+ years of professional experience in a senior communications role, including representing their organization in the traditional media, has led successful fundraising efforts, and thrives working independently.
About Future Majority
There are more young people eligible to vote than any other age cohort in Canada. Future Majority mobilizes young people to vote in swing ridings in federal and provincial elections, and elevates the concerns of young people through the media. Our work has been covered on the front page of the Sunday Toronto Star, in the Globe and Mail, CBC, CTV, Global news and more. In the 2021 federal election, our voter education site, votetube.ca featured exclusive video content on issues like climate action from the prime minister and other party leaders.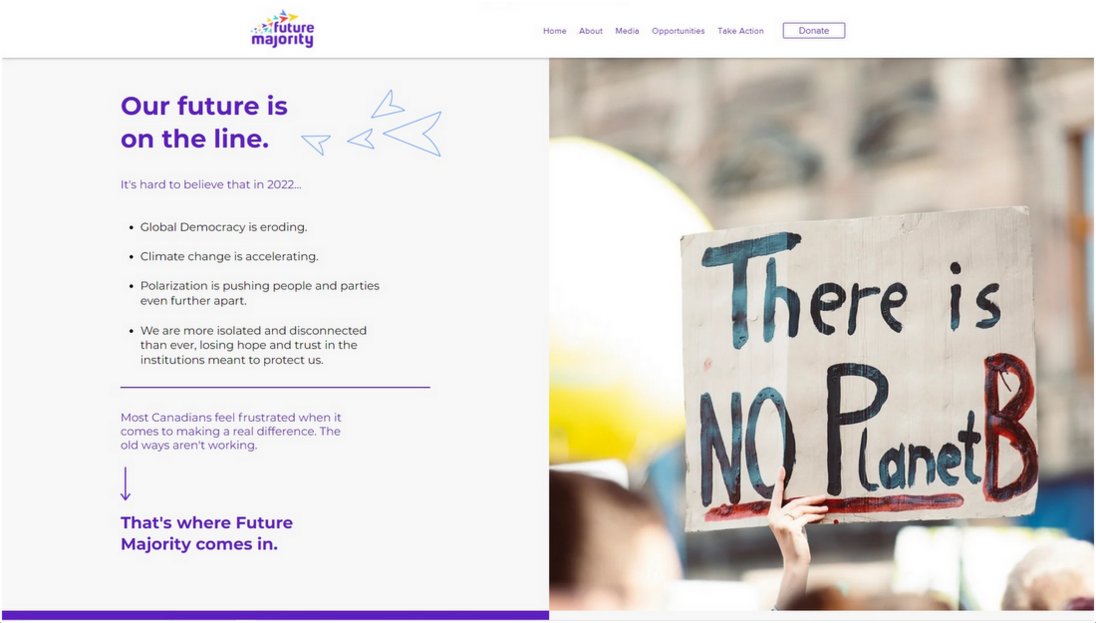 Future Majority combines this communications prowess with deep expertise in field campaigning. Led by our Managing Director, the Field Campaigns and Organizing divisions of Future Majority are responsible for mobilizing tens of thousands of first time young voters across dozens of the most hotly contested ridings in the country.
Job Responsibilities
Communications (50%) | Lead our organization's work to elevate our messages in the national and regional media, and build our digital presence. This includes developing programs to generate national and regional news coverage, representing Future Majority in the media, maintaining and building our websites, social, etc., and leveraging the campaign work completed by the Field Campaigns and Organizing divisions to increase Future Majority's visibility and brand equity.
Fundraising (35%) | Lead Future Majority's efforts to diversify our funding streams with grassroots, event and major donor fundraising. This includes leading digital fundraising drives, organizing 3+ fundraising events per year, working with existing donors to run fundraising "house parties" and major donor fundraising.
Misc and Administration (15%) | Managing some of the day to day and long term processes that keep the organization running smoothly.
The Executive Director reports to the President.
What we're looking for
Completion of post-secondary/university education.
A minimum of 6 years of relevant work experience, 8 years preferred, including leading communications efforts at an organization.
Experience raising funds from philanthropic sources, including major donors and foundations. Grant-writing and experience with donor stewardship methods a plus.
Deep commitment to Future Majority's mission and theory of change, including advancing diversity, equity, and inclusion through and within our organization.
Highly organized (seriously) self-starter with serious initiative, and the ability to effectively manage and fully own projects with many moving parts. Excellent planning, prioritization, and time management skills.
Strategic and analytical thinker with strong problem-solving skills and a relentless commitment to constantly improving our work.
Excellent written and verbal communication skills is a must.
Workstyle that is flexible, respectful, collaborative and nimble. Positive and solutions-oriented. Independent operator with a desire for light management.
Bonus: You are able to speak French fluently.
Application Process:
Apply online here.
First-Round Interview: Future Majority will invite a select number of candidates for the first-round interview over Google Hangout.
Take Home Assignment: Candidates who pass the first round interview will be invited to complete a homework assignment which we expect to take between 5-7 hours to complete. To increase the accessibility of our application process to as many people as possible, we offer up to $105 for completing the assignment.
Final Interview: Candidates who pass the second round interview will be invited to a final interview.
Offer: Candidates who pass the final interview and reference checks are evaluated for an offer. To meet our diversity, equity, and inclusion goals, Future Majority waits to evaluate the offer pool until at least one finalist is from an underrepresented community or background.
Future Majority supports and encourages diversity and equity. We are striving to make staff positions accessible to all potential team members, regardless of ethnicity, age, disability, sexual orientation, gender or identity. We welcome applications from all, and strongly encourage women, people of color, people with disabilities, immigrants, refugees & LGBTQ people to apply.